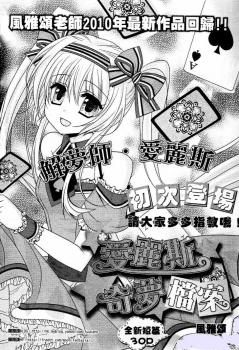 Alice's Dream Files
is a 2010 fantasy manga. It was published by Jonesky and was illustrated and written by Fung Nga Chung.
Description
Alice is a dream decipher. She notices that the class president has been sleeping a lot in class recently, so together with her rabbit partner, she enters his dream and hope to find out the cause...
Sources
Ad blocker interference detected!
Wikia is a free-to-use site that makes money from advertising. We have a modified experience for viewers using ad blockers

Wikia is not accessible if you've made further modifications. Remove the custom ad blocker rule(s) and the page will load as expected.