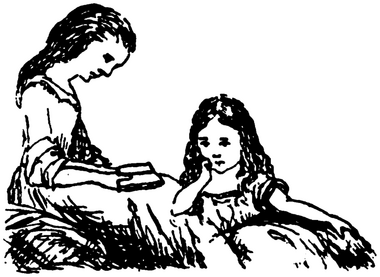 Alice's beautiful older sister, who reads a book without illustrations or dialogue, sits on the bank with Alice at the beginning of the book. Alice falls asleep with her head in her sister's lap and has the dream about Wonderland. When Alice awakes, she tells her sister about her dream, and the book closes with her sister daydreaming about what Alice will be like as a grown-up.
Some believe that she is named Lorina after Alice's real-life sister. Her name was never revealed in Disney's film, however she was named Mathilda in Disney's Alice in Wonderland Jr. She is named Aida in the 1995 film. In the 2010 film she is married and her name is Margaret.
Ad blocker interference detected!
Wikia is a free-to-use site that makes money from advertising. We have a modified experience for viewers using ad blockers

Wikia is not accessible if you've made further modifications. Remove the custom ad blocker rule(s) and the page will load as expected.