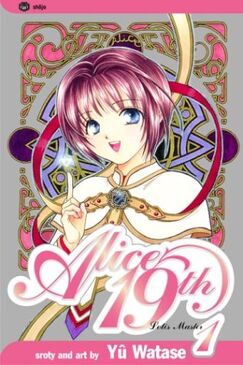 Alice 19th
is a psychological, drama, comedy, romance manga series.
Synopsis
Alice Seno seems like a normal girl in high school. She's a bit shy, she's got a crush on a boy named Kyou, and she's got an older sister who is more popular than she is... pretty normal stuff, until Alice has an encounter with a mysterious and magical rabbit girl that changes the course of her life, and Alice is introduced to the sublime power of the Lotis Words.
Sources
Ad blocker interference detected!
Wikia is a free-to-use site that makes money from advertising. We have a modified experience for viewers using ad blockers

Wikia is not accessible if you've made further modifications. Remove the custom ad blocker rule(s) and the page will load as expected.