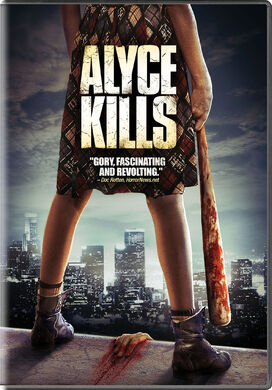 Alyce Kills
(2011) is a horror movie that contains various references to
Alice's Adventures in Wonderland
, where the main character, Alyce, descends into madness.
Synopsis
After accidentally knocking her best friend off a roof, Alyce is haunted by guilt and delves into a brutal nightmare wonderland of sex, drugs and violence, her mind tearing itself apart along with anyone else who gets in her way.
Gallery
Ad blocker interference detected!
Wikia is a free-to-use site that makes money from advertising. We have a modified experience for viewers using ad blockers

Wikia is not accessible if you've made further modifications. Remove the custom ad blocker rule(s) and the page will load as expected.