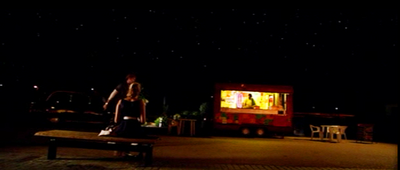 The
food truck
is a location seen in the
film
.
Description
It is a large vehicle equipped with facilities for cooking and selling food.
Malice in Wonderland
Whitey takes Alice to the food truck to get something to eat. There, they sit on a bench and Whitey searches Alice's purse for clues to her life. One of the items in her purse was a Vegetarian's Guide To London. Whitey then takes Alice to the bus stop.
Trivia
It is situated across a circus.
Ad blocker interference detected!
Wikia is a free-to-use site that makes money from advertising. We have a modified experience for viewers using ad blockers

Wikia is not accessible if you've made further modifications. Remove the custom ad blocker rule(s) and the page will load as expected.