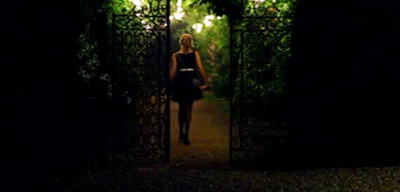 Garden Maze
is a location seen in
Malice in Wonderland
.
Definition
A garden maze is an outdoor garden maze or labyrinth in which the "walls" or dividers between passages are made of vertical hedges.
Description
The flower garden is located right outside the Doochey Mansion. The flower garded maze is very huge, filled with green hedges.
Malice in Wonderland
Doochey advices Alice to follow the red light beause red means go. Alice then goes outside and sees Mide holding a red light. Alice then follows him through the maze.
Gallery
Ad blocker interference detected!
Wikia is a free-to-use site that makes money from advertising. We have a modified experience for viewers using ad blockers

Wikia is not accessible if you've made further modifications. Remove the custom ad blocker rule(s) and the page will load as expected.