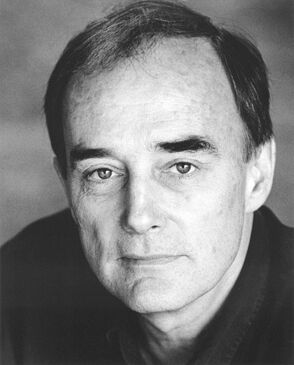 Garrick Hagon is a British actor. He portrayed Louis Dodgson in the film.
Biography
Garrick Hagon was born in London, England. He is an actor, known for Star Wars: Episode IV - A New Hope (1977), Mission: Impossible (1996) and Me and Orson Welles (2008). He has been married to Liza Ross since 1965. They have two children.
Selected Filmography
Mission: Impossible (1996)
Me and Orson Welles (2008)
Trivia
One of 31 performers that have both acted in both the 20th century Doctor Who and 21st Century Doctor Who.

Has acted in both the Doctor Who franchise and the Eon film James Bond franchise.
Sources
Photo Gallery
Ad blocker interference detected!
Wikia is a free-to-use site that makes money from advertising. We have a modified experience for viewers using ad blockers

Wikia is not accessible if you've made further modifications. Remove the custom ad blocker rule(s) and the page will load as expected.