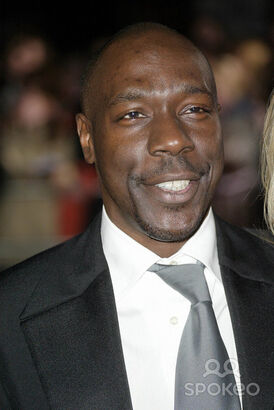 Gary Beadle is a British actor. He portrayed Felix Chester.
Biography
Gary Beadle was born in 1965 in London, England. He is an actor and writer, known for EastEnders (1985), Until Death (2007) and Wit (2001). He has been married to Tanya Findel-Hawkins since September 6, 2003. They have two children.
Selected Filmography
Malice in Wonderland (2009)
Cockneys vs Zombies (2012)
Trivia
Enjoys boxing, cricket, football, skiing, break dancing, jazz dancing and playing percussion.

His worst job was working as a busboy in a restaurant.

In his younger days he wanted to be a policeman in America, mainly because of Starsky and Hutch!
Has said his ideal dinner guest would be Steve McQueen because "he's so cool".
Soucres
Photo Gallery
Ad blocker interference detected!
Wikia is a free-to-use site that makes money from advertising. We have a modified experience for viewers using ad blockers

Wikia is not accessible if you've made further modifications. Remove the custom ad blocker rule(s) and the page will load as expected.