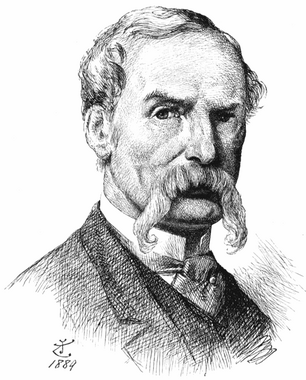 Sir John Tenniel
(Bayswater, London, 28 February 1820 – 25 February 1914) was a British illustrator, graphic humourist and political cartoonist whose work was prominent during the second half of England's 19th century. Tenniel is considered important to the study of that period's social, literary, and art histories. Tenniel was knighted by Victoria for his artistic achievements in 1893.
Tenniel is most noted for two major accomplishments: he was the principal political cartoonist for England's Punch magazine for over 50 years, and he was the artist who illustrated Lewis Carroll's Alice's Adventures in Wonderland and Through the Looking-Glass.
Sources
Ad blocker interference detected!
Wikia is a free-to-use site that makes money from advertising. We have a modified experience for viewers using ad blockers

Wikia is not accessible if you've made further modifications. Remove the custom ad blocker rule(s) and the page will load as expected.