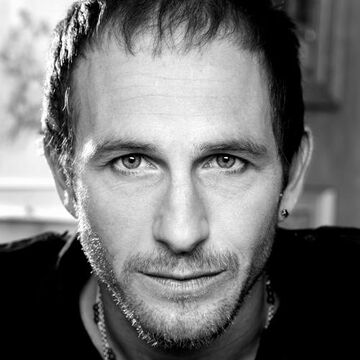 Paul Kaye is a British actor, composer and writer. He portrayed the Caterpillar.
Biography
Paul Kaye was born in 1965 in Clapham, London, England. He is an actor and writer, known for Match Point (2005), It's All Gone Pete Tong (2004) and Blackball (2003). He has been married to Orly Katz since November 1989. They have two children.
Selected Filmography
It's All Gone Pete Tong (2004)
 Strutter (2006)
Trivia
In the 1998 music video for 'Vindaloo' by Fat Les, Paul sent-up Richard Ashcroft in the video of the Verve's 'Bittersweet Symphony'.
Has two sons, Jordan Katz Kaye (born in October 1991) and Geffen Strummer Kaye (Geffen Raphael Kaye) (born in December 2002).
Sources
Photo Gallery
Ad blocker interference detected!
Wikia is a free-to-use site that makes money from advertising. We have a modified experience for viewers using ad blockers

Wikia is not accessible if you've made further modifications. Remove the custom ad blocker rule(s) and the page will load as expected.