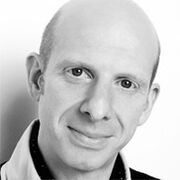 Steve Furst is an English actor and writer. He portrayed Mo.
Mini Biography
Steve Furst was born on September 3, 1967 in Belfast, Northern Ireland. He is an actor and writer, known for The Wright Stuff (2000), The Legend of Dick and Dom (2009) and St. Trinian's (2007).
Selected Filmography
Goodbye to the Normals (2006)
St. Trinian's (2007)
The Legend of Dick and Dom (2009)
Trivia
Well known in the UK for his role in the long-running Orange comedy cinema commercials.

In 1993 he was a runner up at the So You Think You're Funny Contest at the Edinburgh Fringe Festival.
Sources
Photo Gallery
Ad blocker interference detected!
Wikia is a free-to-use site that makes money from advertising. We have a modified experience for viewers using ad blockers

Wikia is not accessible if you've made further modifications. Remove the custom ad blocker rule(s) and the page will load as expected.