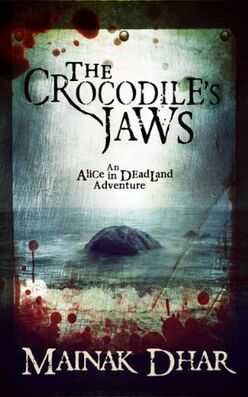 The Crocodile's Jaws is the seventh book in the Alice in Deadland series.
Synopsis
Accompanied by the faithful Bunny Ears, Alice has left Wonderland and crossed the old border into the wasteland that was once Pakistan, searching for a new purpose and mission. She rescues a young boy from bandits and in trying to get him to safety, finds that even in the middle of this desolation, hope and life have survived. But so has a danger unlike any she has faced, a danger that lurks under the water, a danger known as the Crocodile.
With the US Homeland thrown into sudden turmoil, Wonderland under threat of imminent destruction and Alice herself a prisoner, Alice must fight not just for her own survival, but that of the whole world.
Sources
Ad blocker interference detected!
Wikia is a free-to-use site that makes money from advertising. We have a modified experience for viewers using ad blockers

Wikia is not accessible if you've made further modifications. Remove the custom ad blocker rule(s) and the page will load as expected.