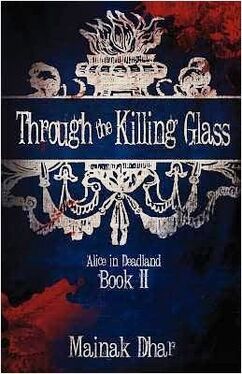 Through the Killing Glass is the second book in the Alice in Deadland series by Mainak Dhar.
Synopsis
More than two years have passed since Alice followed a Biter with bunny ears down a hole, triggering events that forever changed her life and that of everyone in the Deadland. The Red Guards have been fought to a standstill; Alice had restored some measure of peace between humans and Biters; and under Alice, humans have laid the foundations of the first large, organized community since The Rising- a city called Wonderland. That peace is shattered in a series of vicious Biter attacks and Alice finds herself shunned by the very people she helped save. Now she must re-enter the Deadland to unravel this new conspiracy that threatens Wonderland. Doing that will mean coming face to face with her most deadly adversary ever- the Red Queen.
Sources
Ad blocker interference detected!
Wikia is a free-to-use site that makes money from advertising. We have a modified experience for viewers using ad blockers

Wikia is not accessible if you've made further modifications. Remove the custom ad blocker rule(s) and the page will load as expected.