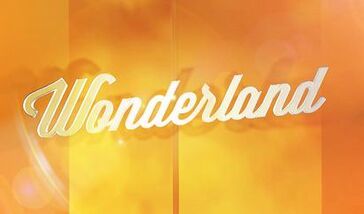 Wonderland
is an Australian television romantic comedy drama series. It was first broadcast on Network Ten on 21 August 2013.
Premise
Wonderland focuses on the lives and loves of four couples, who live in an apartment block in Sydney, Australia. Womaniser Tom (Michael Dorman) places a bet that he will not have sex with a female flatmate for 12 months – otherwise he will lose his beloved car. However, his ideal woman, Miranda (Anna Bamford) soon moves in with him. The other couples are the recently married Steve (Tim Ross) and Dani (Jessica Tovey), teacher Colette (Emma Lung) and husband Rob (Ben Mingay), and lawyer Grace (Brooke Satchwell) and her new lover Carlos (Glenn McMillan).
Sources
Ad blocker interference detected!
Wikia is a free-to-use site that makes money from advertising. We have a modified experience for viewers using ad blockers

Wikia is not accessible if you've made further modifications. Remove the custom ad blocker rule(s) and the page will load as expected.